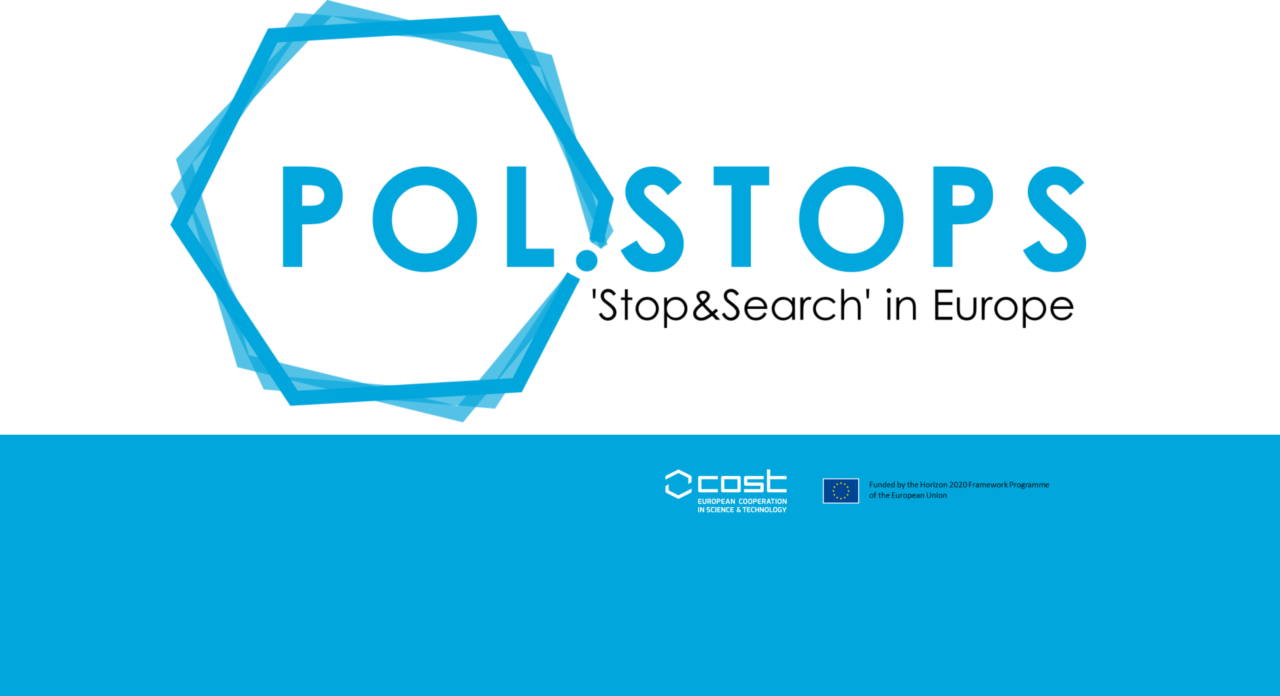 At last, we have been able to meet again. And we can now begin to identify what we have missed these past two years. We have become used to Teams and Zoom, but we have always known that something was missing – all those conversations over coffee, at lunch and, maybe, in the bar. These are the times when we really begin to exchange ideas and make connections. We met in Brussels in March and we held our first in-person Training School in May. It was exhausting, but it was great to see familiar faces again.

We also continue to meet online (will we ever go back to the way it was?) and have begun to form a useful connection with the EU's Fundamental Rights Agency. They have conducted extensive surveys on the experience of policing and of police stops across Europe. We hope to involve them more, particularly with WG2.

The big news for the COST Action is that we have been granted a six-month extension and, with that, some further funding. We are now planning the remaining nine months or so of activities, ending on 18 March 2023. The Core Group will meet at the ESC in Malaga. There will be an MC meeting, together with WG meetings, in Dubrovnik in October – further details to follow shortly. For the final Grant Period, we are looking ahead to a Closing Conference which we hope to hold in The Netherlands in February. As soon as we have dates and a venue confirmed, we will communicate them.

Meanwhile, as you will read, we have been busy writing, publishing and even podcasting!

Prof Sofie DE KIMPE, Action Chair and Dr Mike ROWE, Action Vice Chair
UPCOMING EVENTS
August – September 2022 Workshops on (i) registration and collection of data on race and ethnicity and (ii) what is a stop
22 September 2022 Core Group meeting in Malaga
22 September 2022 Informal dinner with Polstops network members (if you would like to join, please send an email to irina.baraliuc@vub.be)
18-21 October 2022 Working Group meetings in Dubrovnik
---
WORKING GROUP UPDATES
WORKING GROUP 1 'UNDERSTANDING THE PRACTICE OF POLICE STOPS IN EUROPE'
The Special Issue: Police Encounters of the Journal of Organizational Ethnography has now been published. This is quite a unique collection of papers, showcasing our work and the value of ethnographic research in this field. Please read the papers and publicise it further. WG1 members will organise a panel at the ESC conference in Malaga in September. The papers will be focused on the analysis of the key themes arising from the research protocol. It is planned to publish work in an accessible format for practitioners as well as for an academic audience.
WORKING GROUP 2 'UNDERSTANDING EXPERIENCING OF POLICE STOPS IN EUROPE'
In preparation for the Closing Conference, WG2 are identifying the key KNOs and other civil society organisations with an interest in police stop. They will be a key audience for our work and for its legacy. In addition, WG2 members Randi Solhjell and Markus Himanen recorded a podcast episode on police stops in the Nordic context (our Scandi-noir episode!).
WORKING GROUP 3 'UNDERSTANDING THE GOVERNANCE OF POLICE STOPS IN EUROPE'
Genevieve Lennon has officially become the co-lead of WG3. The group are working on the thematic analysis of the research protocol and drafting chapters for an edited collection with Palgrave. Subsequently, an online meeting will be organised to discuss the submitted chapters to iron out any overlaps but, more importantly, to connect the themes and the analysis. They are also involved in planning a meeting to discuss the registration of police stops and, specifically, the recoding of data on the ethnicity of those stopped. This will connect to another discussion to be organised that will ask: what is a stop? Why are we returning to this subject – see the Training School report below.
WORKING GROUP 4 'CONTEXTUALISING POLICE STOPS IN EUROPE'
The edited volume on the context of police stops has entered the final editing stages. Second drafts are being returned to authors for revision and the introductory essay is now underway. We hope the book will be published in time for it to be formally launched at the Closing Conference.
---
TRAINING SCHOOL (TS)
TRAINING SCHOOL 3: NARRATIVES OF POLICE STOPS
Finally, we met each other! After two online Training Schools, we travelled to Florence for an in-person event. It wasn't all relaxation. Indeed, the days were so productive that we really understood what we had missed in the past two years. We were joined by Jan Terpstra and Antoinette Verhage and by our host, Vincenzo Scalia. Following some fruitful discussions, we have plans for a special issue of the European Journal of Policing Studies, for further collaborative writing and, subject to approval and timing, another Training School on Making an Impact.
One question that arose during the TS was 'what is a stop?'. All who have been involved in this COST Action will have asked this question at some point, and generally we have settled on a broad definition. A police stop occurs when a police officer interrupts a person in the course of their daily life, whether to check their identity or to search them. This seems simple, though we know it is not. At the TS, scenarios were discussed that are currently not treated as police stops and yet they have all the appearance of being such. Is being 'kettled' at a demonstration a police stop? When a busload of football supporters is stopped and checked, is that counted? This discussion has opened up debates we thought we had finished with!
---
POLSTOPS PODCAST: 'VOS PAPIERS S'IL VOUS PLAIT!'
Two more episodes have been recently published on our podcast Vos papiers s'il vous plait!. In one of them, Mike Rowe interviews the PhD researcher Winnie Agnew-Pauley (also a Training School participant) about her comparative study of the use of police stop and search in Australia, and England and Wales. Another episode focuses on the specifics of police stops in the Nordic countries (our Scandi-noir episode) and features Randi Solhjell and Markus Himanen. Further podcasts are in preparation. If you have any ideas for a podcast, we would like to hear from you.