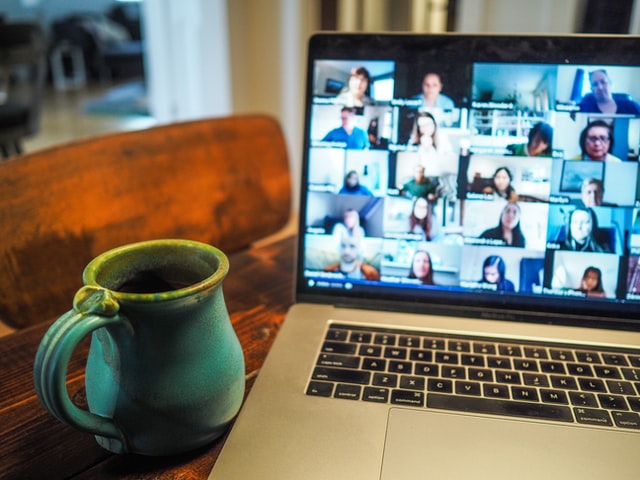 Virtual Networking Tools aim to introduce two new types of Grants to build capacity and spread the uptake of virtual collaboration across different research communities, in the form of a pilot scheme running until 31 October 2021. There are two types of Grants:
Virtual Networking Support (VNS) Grants
These grants aim at promoting virtual collaboration as a complement to traditional ways of collaboration within the research and innovation communities. This mechanism intends to stimulate virtual collaboration among the members of a given Action.
Virtual Mobility (VM) Grants
These grants aim at strengthening the existing networks by allowing scientists to foster collaboration in a virtual setting, to exchange knowledge, learn new techniques, disseminate the Action results, etc.
The Management Committee of CA17102 Polstops approved the launch of the call for Virtual Networking Tools.
Who can apply?
Applicant(s) are Action participants with a primary affiliation to an institution located in a COST Full or Cooperating Member country or MC Observers from a COST Near Neighbour Country.
The applicant(s) shall inform the MC about the aim of the VM Grant and how its outcomes will generate benefits to the Action, actively contribute to the activities and overall objectives of the Action and submit a report at the end, to be approved by the VNS manager on behalf of the MC.
How to apply?
The application shall be submitted in e-COST and include the following information:
Main objective of the Virtual Mobility Grant.
Working Plan: Description of the collaborative initiative to be implemented.
Plan for Participation: List of participants in the collaborative initiative (short description of their expertise and contribution).
Main expected outputs: results and contribution to the progress towards the MoU objectives (either research coordination and/or capacity building objectives can be tackled) and delivery of the MoU objectives.
Contribution to the COST Action Strategy: How will the Virtual Mobility contribute to the COST Excellence and Inclusiveness Policy and plans for stakeholder engagement and promoting participation of researchers from NNC and IPC (COST Global Networking) and to the approved virtual networking strategy, if available.
About the grant
The amount of the grant is EUR 1,500 to be paid to the personal or institutional account of the selected grantee, upon submission of the report.
The duration of the grant ends at the latest on 31 October 2021.
The evaluation of submitted applications will be performed by the Core Group, mandated by the Management Committee.
Deadline
Applications shall be submitted via e-cost by 15 September 2021.
Additional resources
For more information, please consult the COST Vademecum, in particular section 10, and the VNT User Guide. If you have any other questions, please send an email to irina.baraliuc@vub.be
Photo by Chris Montgomery on Unsplash