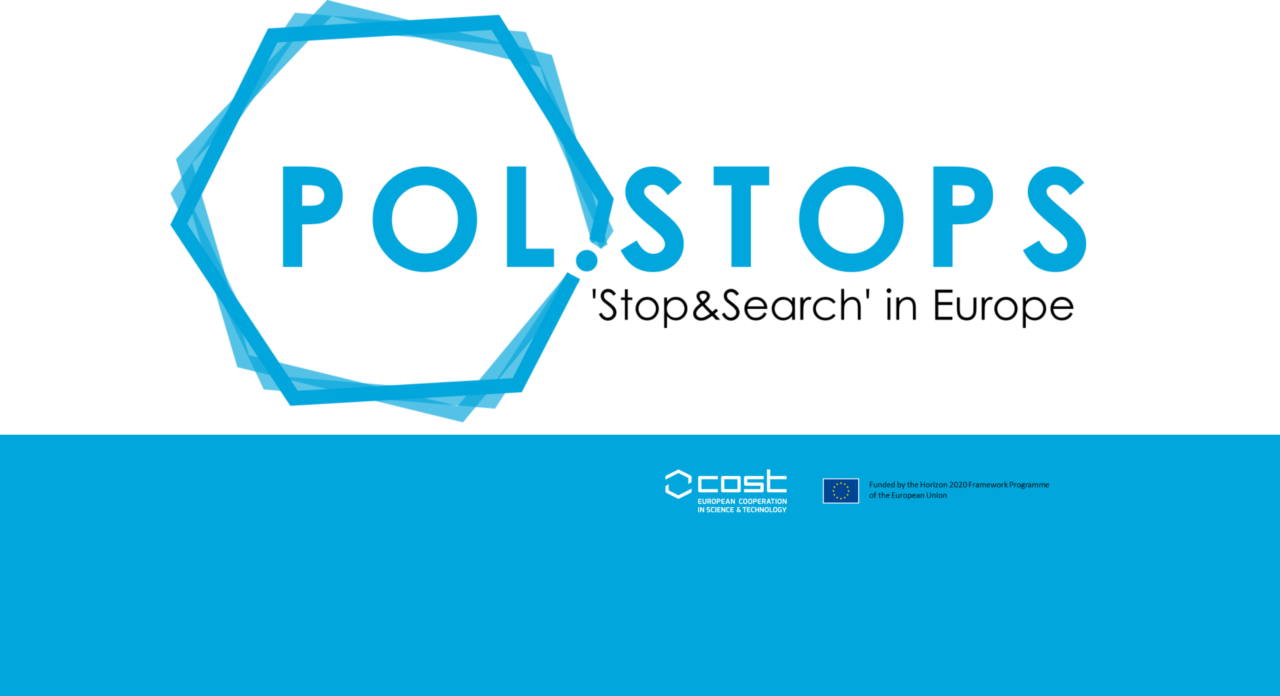 Looking back at our last newsletter, we optimistically planned in person meetings in the autumn of 2021. Travel restrictions made this difficult and so, we have continued to meet virtually. We have begun to be quite proficient at this. However, we hope we are not being optimistic again in planning activities for the spring of 2022. We hope to see our Management Committee again in June and to finally meet our early career researchers at a Training School in May.

We wish everyone a healthy and happy New Year!

PROF SOFIE DE KIMPE, ACTION CHAIR AND DR MIKE ROWE, ACTION VICE CHAIR
---
WORKING GROUP UPDATES
WORKING GROUP 1 'UNDERSTANDING THE PRACTICE OF POLICE STOPS IN EUROPE'
WG1 continues its activities to finalize a special issue of the Journal of Organisational Ethnography, which is expected to be published in 2022. In addition, more analyses of the research protocol are currently being conducted in smaller groups. After the results are available, it will be assessed whether it is possible to publish them in scientific journals.
WORKING GROUP 2 'UNDERSTANDING EXPERIENCING OF POLICE STOPS IN EUROPE'
On 10 November 2021 WG2 organised an online conference on Drugs & Policing: Continuity and change in contemporary drug law enforcement practices. The conference addressed issues relating to the policing of illicit drugs. These included a focus on how drugs policing is practiced, the policing of drug markets, how policing can be reoriented in order to better support people who use drugs and how some police forces have been developing 'harm reduction policing' strategies in recent years. Lastly, the conference explored how drugs policing is experienced by those subjected to it and to what extent harm reduction and decriminalization measures in their current form are experienced as an improvement and/or a solution by people who use drugs. The conference was free for all and was hosted by the Centre for Alcohol and Drug Research, Aarhus University. Approximately 50 people participated.
WORKING GROUP 3 'UNDERSTANDING THE GOVERNANCE OF POLICE STOPS IN EUROPE'
Liz Aston has stepped down as co-chair of WG3. Genevieve Lennon has stepped up to work with János Fazekas serve as co-leaders of WG3.
The members of WG3 continued working on the edited book on a comparative approach to governance of police stops. The editors have submitted the book proposal to the publisher. WG3 plans a seminar at the beginning of 2022 on the chapters of the book, and an STSM on registration of ethnicity in May 2022.
Furthermore, in the second episode of Polstops podcast 'Vos papiers s'il vous plait!', Sharda Murria discussed with Estelle Clayton their research on the use of body worn video in stop and search as a means of strengthening accountability and procedural justice and on the stop and search reform in Scotland.
WG3 plans a meeting in March or April 2022.
WORKING GROUP 4 'CONTEXTUALISING POLICE STOPS IN EUROPE'
On 2 July 2021 WG 4 organized a first webinar to discuss 6 draft chapters of our common book project (Deliverable 4.4) 'The Politicization of Police Stops in Europe. Public Issues and Police Reform'. In August, we received positive reviews of our book proposal and signed a contract with Palgrave's Critical Policing Studies book series. On 7 December, we organised a second webinar to discuss the 7 remaining chapters of the book.
In this GP, 28 March 2022 is the deadline for book chapters. In June 2022 we will submit the final manuscript. In summer, each country will communicate its book chapter in the format of a visual clip. The clip will be about 3 min long and structured around a common framework of questions. We will also develop a common publication in which the most important results of the book are summarized. This summary will be disseminated in every country in the native language of the different national police professional journals.
---
TRAINING SCHOOL (TS)
Following the success of our second training school, 'Researching the experiences of Police Stops', we are busy planning for our next training school. In May 2022, we will be hosting our third training school supporting PhD and Early Career Researchers with 'Writing about Police Stops'. A week of sessions dedicated towards writing skills, writing for different audiences and creative writing are planned, alongside dedicated writing retreats. More information to follow in early 2022! We anticipate this will, Covid-19 permitting, be a hybrid training school based in Florence, and supported by our colleagues from the University of Florence.
---
VIRTUAL NETWORKING TOOLS
In the previous GP, Polstops responded to the pilot on Virtual networking tools aimed at building capacity and spreading the uptake of virtual collaboration and awarded four Virtual Mobility Grants:
Interactive map on police stops (Dorota Czerwinska)
Vos papiers s'il vous plait! podcast series (Irina Baraliuc)
Research protocol thematic analysis: training (Megan O'Neill)
Critical Race Theory discussion group (Mike Rowe)
---
COMMUNICATION
Polstops podcast 'Vos papiers s'il vous plait!' In October 2021, we launched the podcast Vos papiers s'il vous plait! which explores the way police stops are done, the experience of being stopped and how to ensure that it is done fairly and appropriately. You can listen to the first two episodes on the Polstops website or on Spotify, Apple Podcasts and Google Podcasts
---
UPCOMING EVENTS
15-17 March 2022 Core Group and Working Group meetings (focused among others on the interactive map) in Brussels
2-6 May 2022 Training school 'Narratives on Police Stops' in Florence
May 2022 STSM on registration and collection of data on race and ethnicity
8-9 June 2022 Management Committee, Core Group and Working Group meetings in Dubrovnik